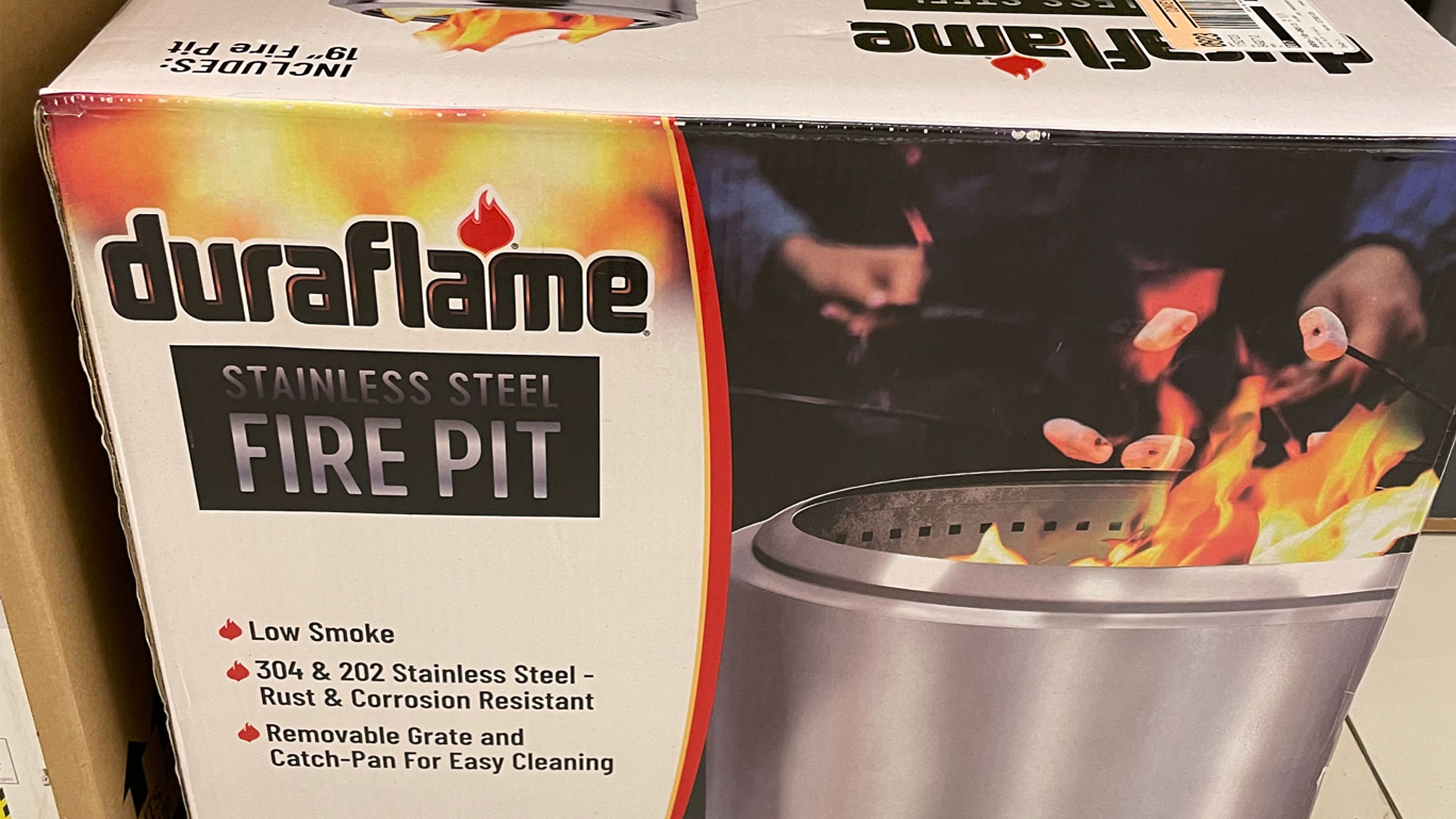 On a recent trip to Target, a new box caught my eye. It looked like a Solo Stove, but it was a Duraflame branded product. You are probably familiar with Duraflame's long-burning log product, often used in fireplaces, but did you know that they had a stainless Steel Fire pit?
We were curious how it stacked up to the Solo Stove, so we compared the numbers to see if the Duraflame is an option that you should consider.
OUR PICK: 
If you can get the Solo Stove on sale, we say go with the original. It may not have removable grate, but it has a proven track record and is well established. If you can catch a sale, Solo Stoves are routinely priced around $220 which brings it under the $249 price of the Duraflame. Continue reading below to see how these units compare.
GET THE BEST DEAL ON YOUR SOLO STOVE
Click here to see current Solo Stove Coupon codes

Key takeaways:
Similar price
The prices are comparable, but the Duraflame has a slight edge.
Ash removal will be easier with the Duraflame
One of my biggest frustrations with the Solo Stove is the cumbersome process of emptying the ashes. The Duraflame's Removable grate and catch pan are an attractive feature to consider.
UPDATE: The Solo Stove 2.0 now comes with a removable ash tray
size
Solostove Bonfire: 19″
Duraflame:  19.5″
price
Duraflame:  $249 Update: This product has been seen on clearance for $175
Solo Stove Bonfire: $399 Click here to see current price
Material
Solostove Bonfire: 304 stainless steel
Duraflame: 304 & 202 stainless steel
Features
Duraflame: Removable grate and catch pan for easy cleaning
Solo Stove: The 2.0 version of the solo stove now has a removable grate and catch pan for easy cleaning
weight
Solostove Bonfire: 20 lbs
Duraflame: 22 lbs
FIVE FIRE PIT ACCESSORIES FOR SUMMER FUN
---
---
---
---