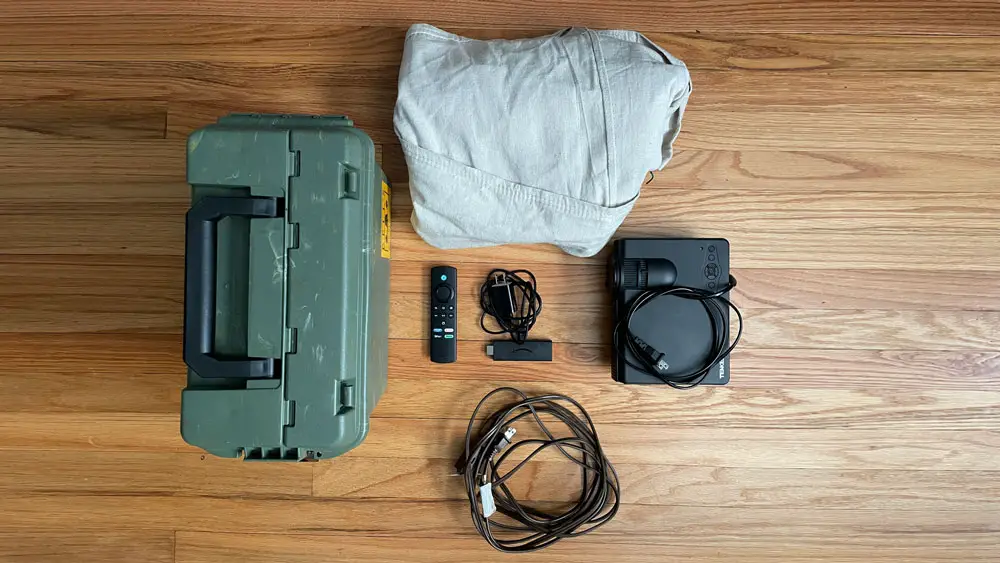 Why build an outdoor movie kit?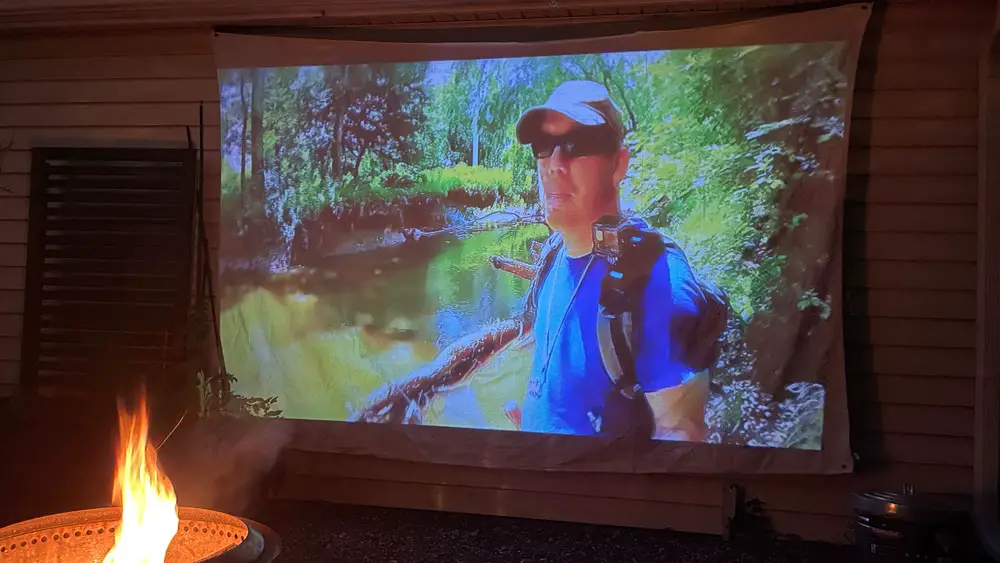 I love watching a movie under the stars, but setup can be a drag. I was constantly looking for extension cords, or borrowing a streaming device from one of my televisions. I decided that I wanted to make setup as easy as I could, which led me to assembling my kit. I now use my projector on a regular basis now since it only takes a few minutes to prepare.
How much will it cost?
My kit in total cost me approximately $125. If purchased today at full price, It would come in right around $150.  If you are patient, you can take advantage of sales and coupons to save money. I recently purchased my Fire Stick Lite at Target for $11.99 (60% off!). I also assumed,  that you may already have some the items listed below like an extension cord which will save you money. The projector is the majority of the expense, so if you already have one, you'll be in good shape.
One important thing to note, our setup is not for the A/V geeks out there. This is a basic and cheap way to have some fun outside. Your projector doesn't need to be 4k to have a good time and while a drop cloth screen certainly isn't an elegant solution, it does the job.
Supplies needed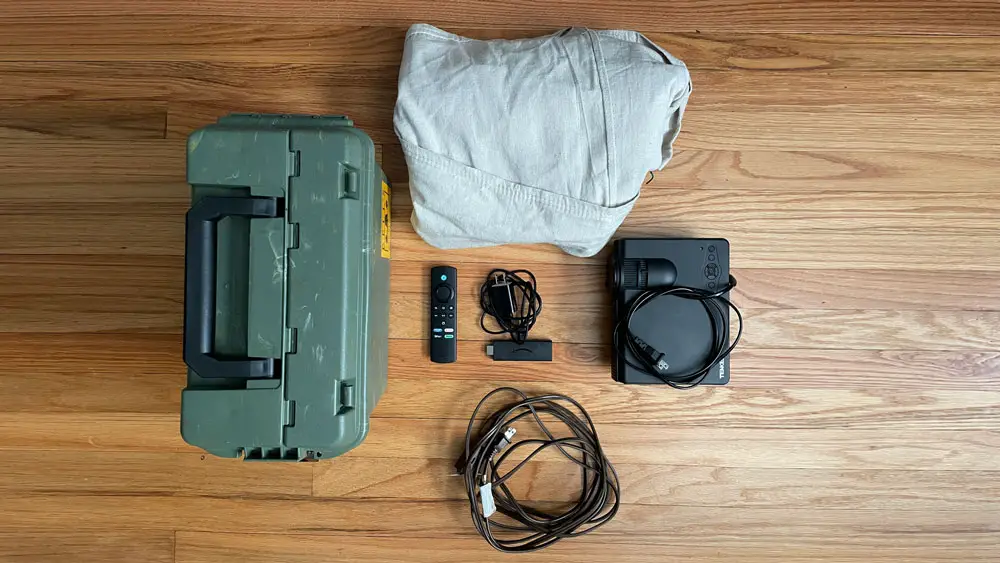 Projector –
$100-$120 (My projector is older and was $80 new, but I used $100 as an average cost for a new projector. If you are patient, you should be able to come in under $100.)
TENKER Native 1080P Projector – $119.99 at Amazon
Extension cord –
Free-$10 Cost varies with length (you probably have one sitting around)
Amazon Fire Stick Lite –
$29.99 (Look for deals, I found mine on sale at Target for $11.99)

Amazon Fire Stick Lite – $29.99 at Amazon

Plastic Ammo Box or similar container –
$9.99 (measure first to make sure that your projector will fit)

Olympia Tools Plastic Field/Ammo Storage Box – $9.99 at Amazon

9'x6′ Drop Cloth –
$9.99 at Harbor Freight (I added grommets to the corners of mine for hanging purposes)
Something to hang your drop cloth (depending on your yard, this could be as simple as clamps or some string)
Extras
Popcorn –
What's a movie without popcorn? Whether you prefer theatre style or a more rustic pop-your-own approach, it's sure to be a hit.

Great Northern Popcorn Pit Popper – $28.02 from Amazon

Bonfire –
Take your movie nights up a notch with a fire pit. We recommend the Solo Stove which allows us to have a backyard fore without all of the smoke. Click here to read our take on the Solo Stovee.