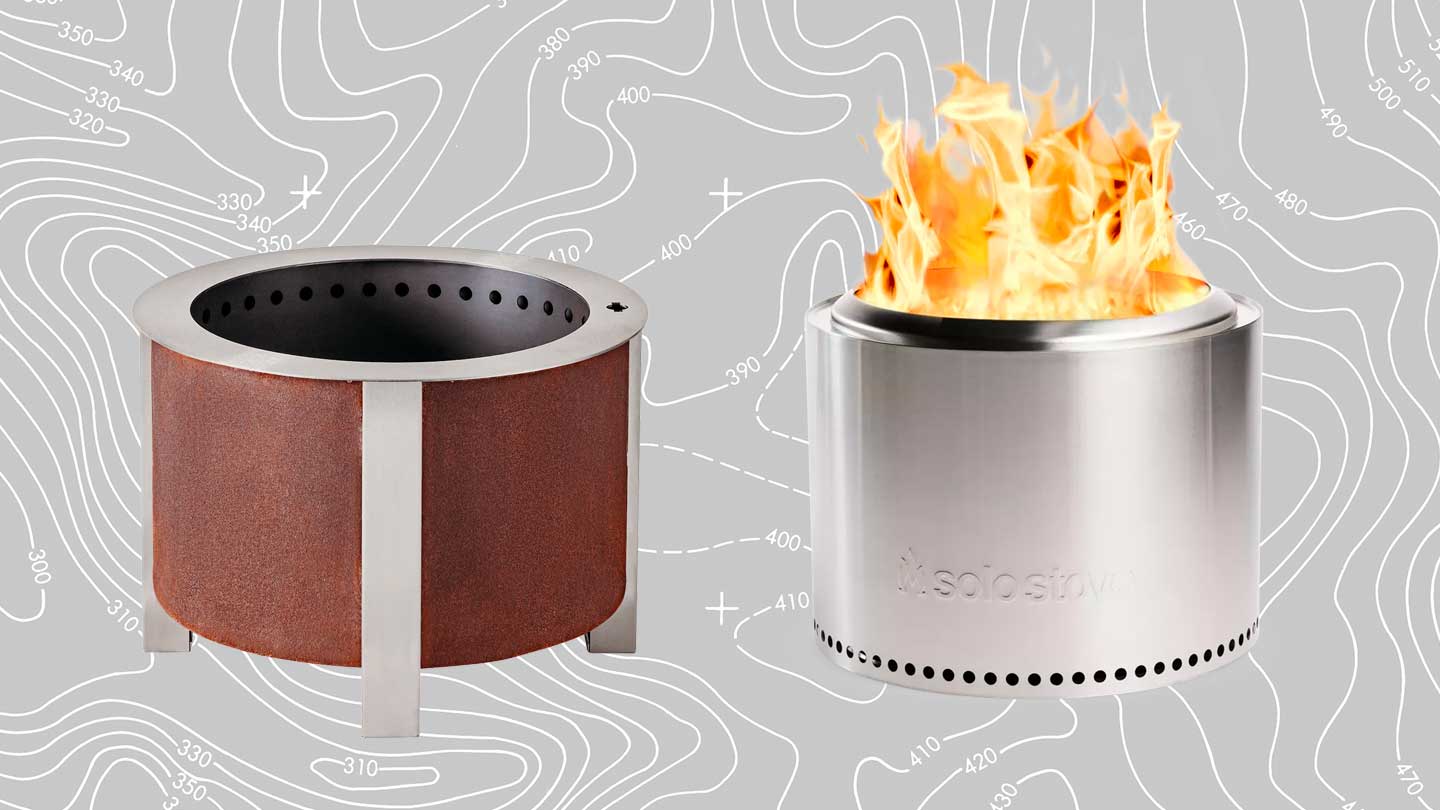 If you have shopped for a smokeless fire pit, chances are that you have come across two brands, Breeo and solo stove . While there are many other brands available now, Breeo and Solo Stove are two of the main players.
While I own a solo stove , the Breeo offers an attractive package that may suit your needs better than mine. Let's take a look at some of the things that these two options have in common and where one or the other shines more.
---
Would you rather be at the fire instead of reading this?
Here's the short version:
Best pick for permanent placement and cooking: Breeo 19″ x-series
Best pick for portability and affordability: Solo Stove Bonfire
---
The key difference is the weight and portability. I have no doubt that the Breeo is well made, however at 47 lbs, it's double the weight of the comparable Solo Stove unit. If you plan on moving your fire pit, or storing it indoors when not in use, the solo stove has the edge. 
If you prefer to buy American made products, Breeo is made in Lancaster PA, while the solo stove is made in China. 
At roughly half the weight, the solo stove could also be more of a practical option if you want ease in cleaning. Breeo recommends using a vacuum or their ash scoop to clean out the fire pit. solo stove 2.0 now has a removable base plate and ash pan. Either way, you will need to keep your fire pit clean in order to achieve a low smoke fire, so consider how you would prefer to clean yours.
Price:
Breeo 19″ x-series: $399
Solo Stove Bonfire: Typically $250-$299 Click here for best price
Fuel Type:
Breeo 19″ x-series: Wood
Solo Stove Bonfire: Wood
Unique Features:
Breeo:
Available in Corten Steel which develops an attractive patina
All X Series fire pits are compatible with the Outpost™ grilling system
Compatible with the sear plate griddle
Solo Stove:
Weight:
Breeo 19″ x-series: 47 lbs.
Solo Stove Bonfire: 23 lbs
Manufactured in:
Breeo 19″ x-series: Lancaster, PA
Solo Stove Bonfire: China
Warranty:
Breeo 19″ x-series: Lifetime warranty
Solo Stove Bonfire: Lifetime warranty