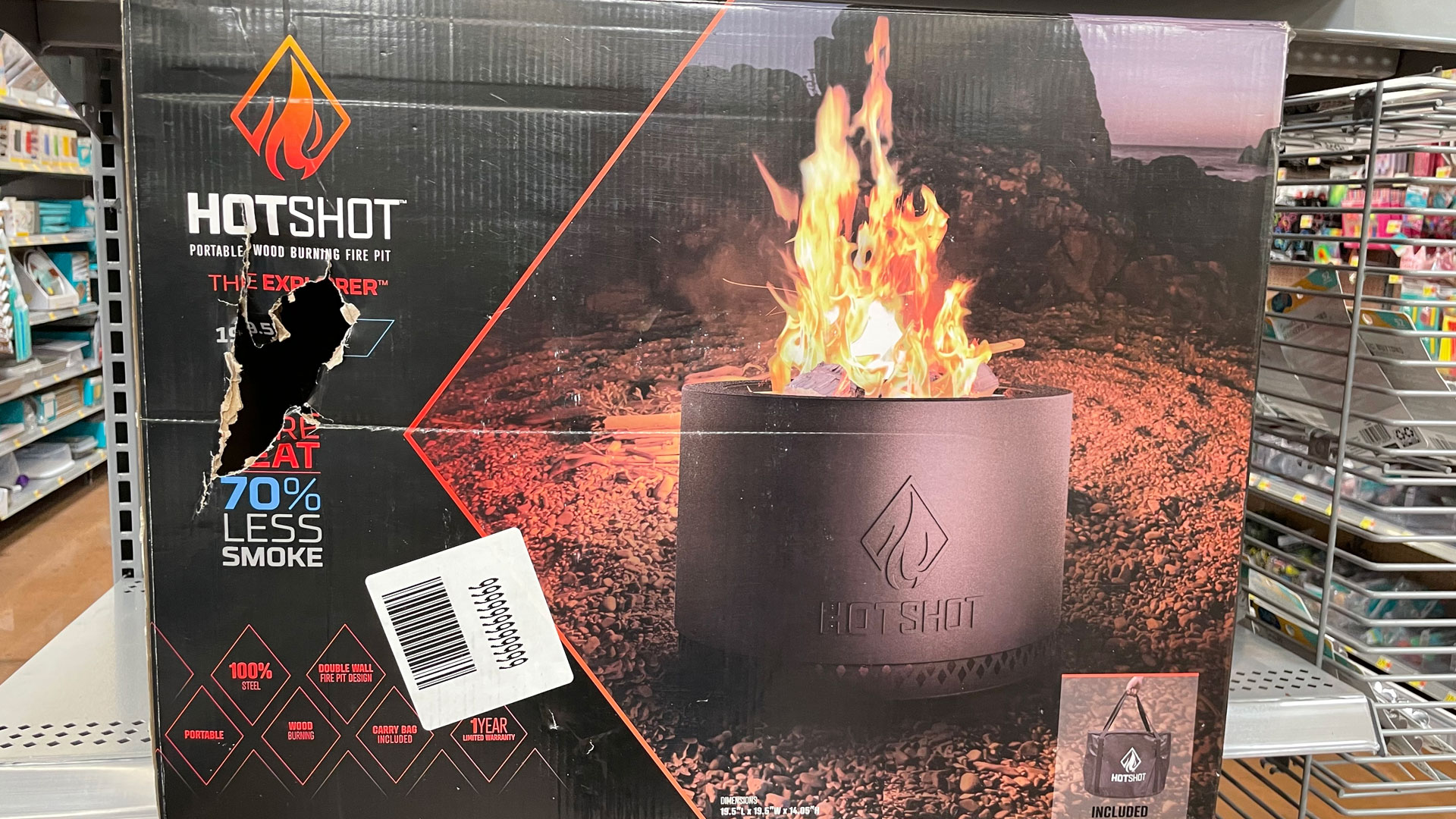 On a recent trip to Walmart, I discovered the HotShot 22″ fire pit. It looks similar to Solo Stove, but in an attractive matte black finish for $149.99.
We were curious how it stacked up to the Solo Stove, so we compared the numbers to see if the HotShot is an option that you should consider. Click here to see current Solo Stove offers
GET THE BEST DEAL ON YOUR SOLO STOVE

Key takeaways:
price
the Hot shot has a price edge on the Solo Stove by roughly $100.  See current price.
Weight
Being .5″ larger., the HotShot weighs in at 30 lbs vs the 23 lbs Solo Stove.
size
Solostove Bonfire: 19″
HotShot 19.5:  19.5″
price
HotShot:  $149
Solo Stove Bonfire: $399 Click here to see current price
Material
Solostove Bonfire: 304 stainless steel
HotShot: black matte powder-coated steel
Features
HotShot: Includes a carrying bag, stand and
SoloStove: Removable Base Plate and Ash Pan
weight
Solostove Bonfire: 23.3 lbs
HotShot: 30 lbs
FIVE FIRE PIT ACCESSORIES FOR SUMMER FUN
---
---
---
---