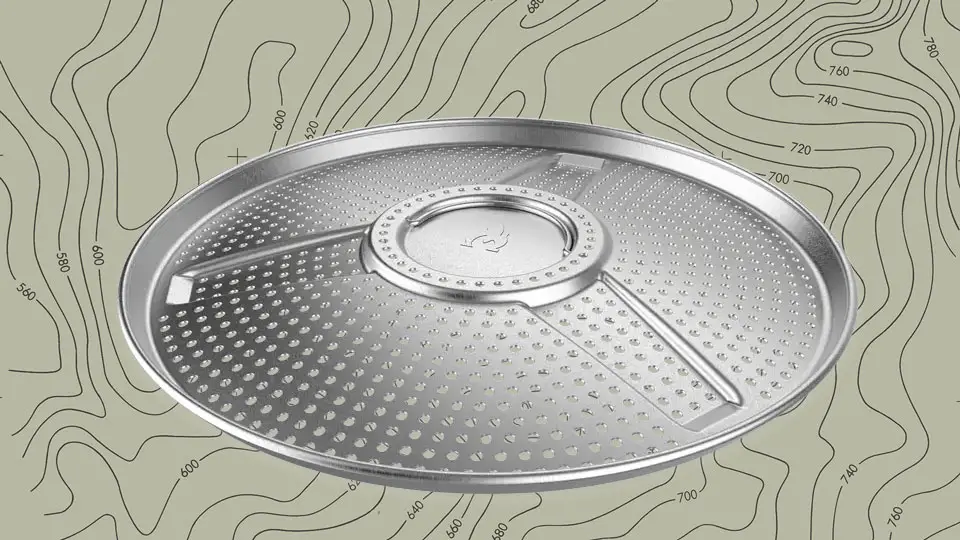 Solo Stove recently announced their pellet adapter which allows you to burn pellets with your Solo Stove fire pit.
The Adapters are compatible with the 1.0 and 2.0 versions of the Ranger, Bonfire, Yukon and will soon be available for the Canyon.
Pellets can be a good solution when you want a predictable fire duration.
Cost:
Ranger: $39.99  See current price
Bonfire: $49.99 See current price
Yukon: $89.99 See current price
Canyon: TBD
Get the best deal on your Solo Stove Pellet Adapter
Click here to see current coupons and savings
Burn Time:
Burn times vary depending on which fire pit you are using and the amount of pellets being used. In general, you can expect 30-45 minutes for a 1/4 full tray of pellets and around two Hours for a full Tray. Click here to see the complete table of burn times.
What type of pellets are compatible?
Solo Stove states that virtually any pellet is compatible, but a hardwood pellet will yield the best results.
What is needed to start a fire?
To start a fire with a pellet adapter, you will need:
Pellets  Link
Fire Starters Link