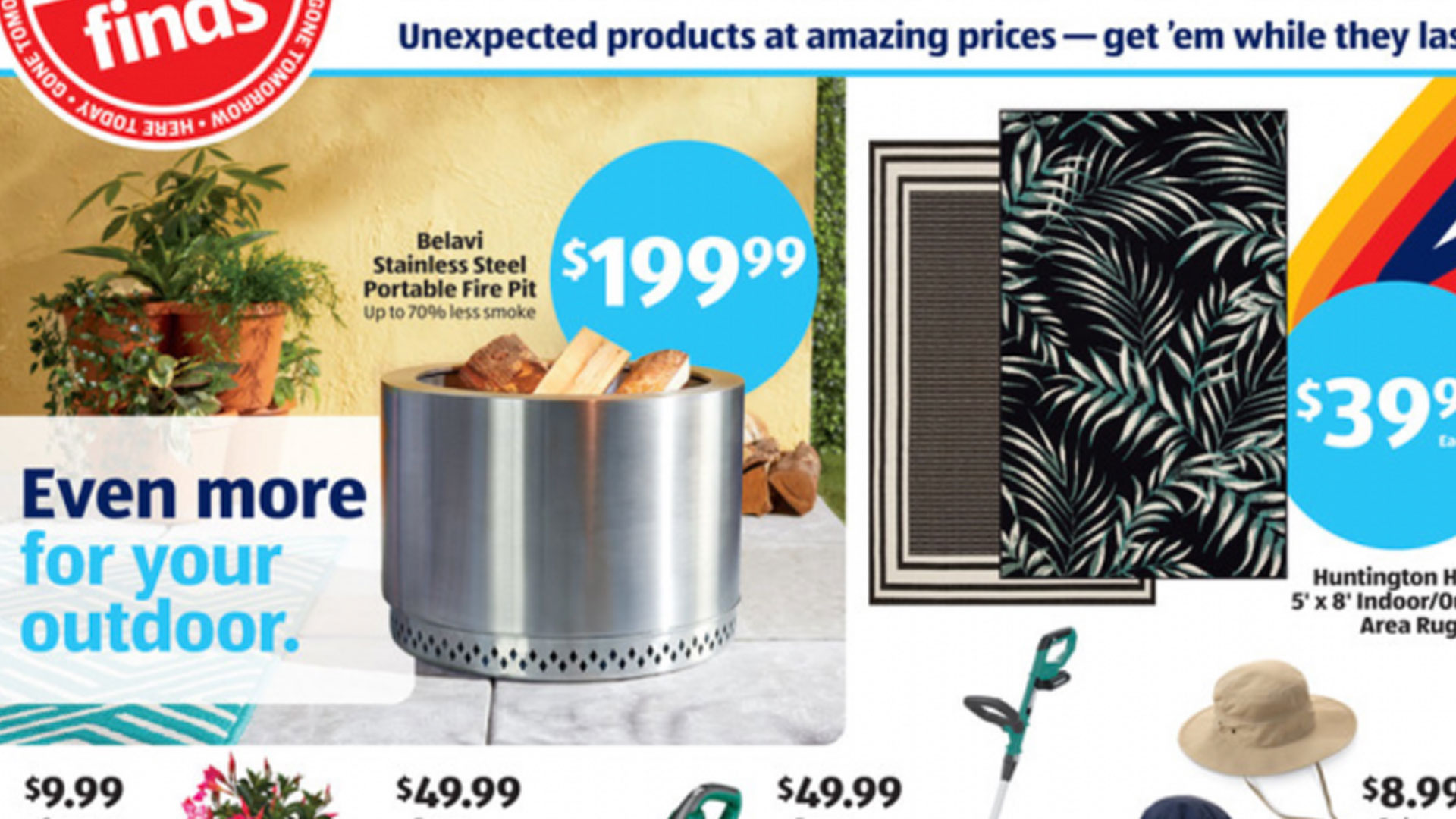 2022 is becoming the summer of the Solo Stove clone. On a recent trip to Target, I spotted the Duraflame Stainless Steel Fire Pit. Now Aldi has an offering in their Aldi finds section for $199 starting 5/29.
Solo Stove vs. Aldi Belavi fire pit
So should you head to your nearest Aldi to purchase the Belavi Stainless steel fire pit? Well, details are limited at this point, so it's hard to say.  Other than the claim of 70% less smoke and size, little information is given. From my own experience with the Solo Stove Bonfire, I think 70% seems less efficient than what I have achieved in smoke reduction with the Solo Stove.
Price
Belavi Stainless Steel Fire Pit: $199
With the Solo Stove Bonfire currently on sale for $219 (as 0f 5/23/22), we're not sure this Aldi Find is worth it at $199.  It's possible that you may be able to find this marked down eventually, which could make it more attractive from a savings standpoint.
UPDATE: The Belavi Fire pit is currently on clearance at my local Aldi for $99. At this price point, it might be worth checking out.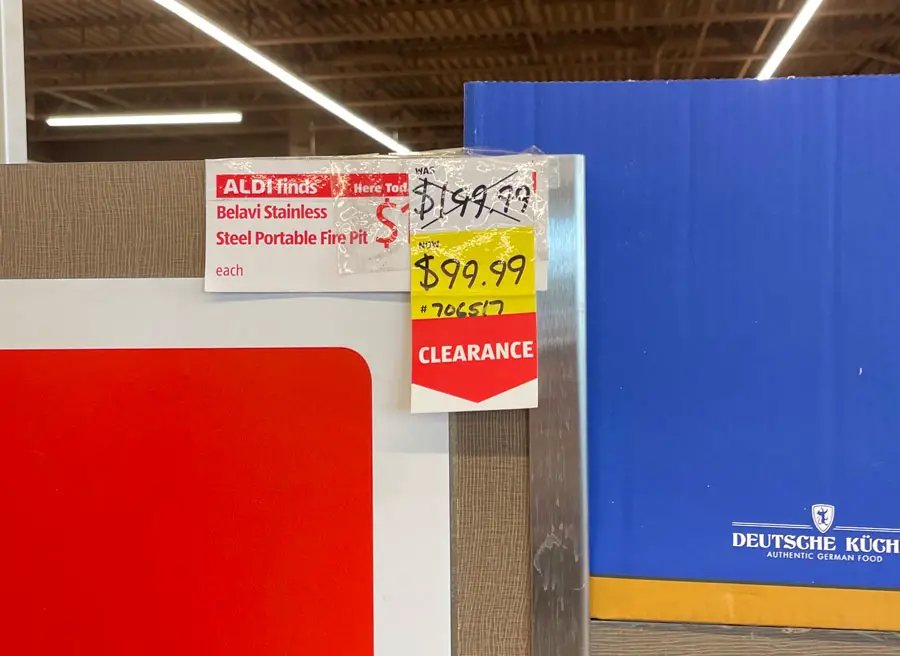 GET THE BEST DEAL ON A SOLO STOVE 

Size
Both products measure almost identically. The Belavi measures in at 19.5″ x 14.05″ while the Solo Stove Bonfire measures at 19.5″ x 14″.
Accessories
Both the SoloStove and Belavi include a carrying case.
Material
Both products are constructed from aluminum.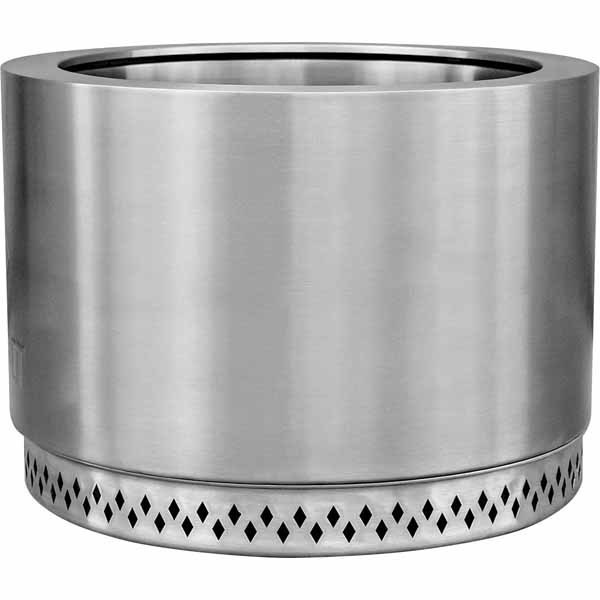 Looking for other Solo Stove alternatives? Check out our list here.
FIVE FIRE PIT ACCESSORIES FOR SUMMER FUN
---
---
---
---