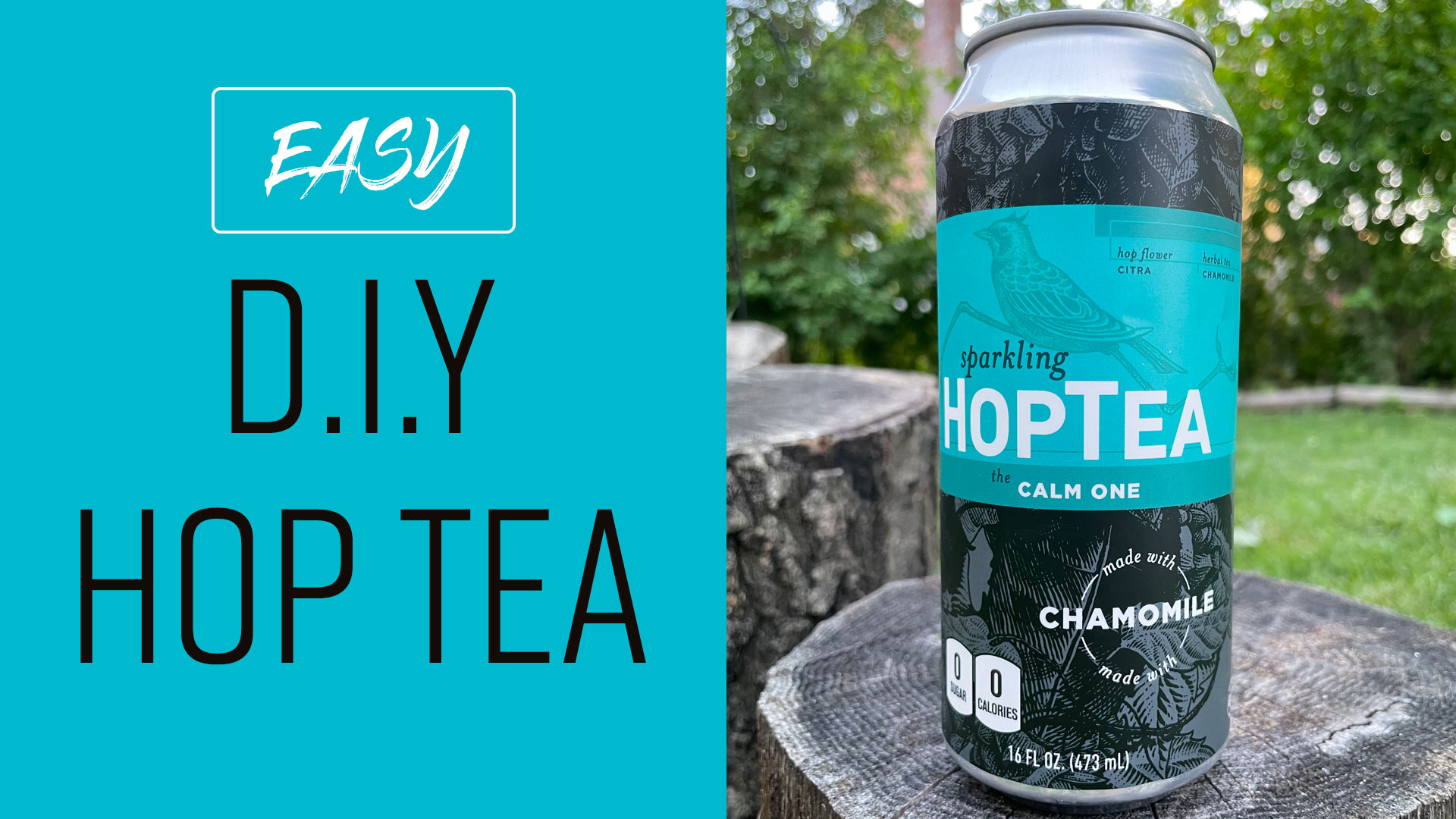 Have you tried HopTea? It's a non-alcoholic beverage that combines hops with tea for refreshing alternative to beer.
Why HopTea?
Non-Alcoholic
Zero Carbs
Zero Calories
Craft beer complexity without the alcohol
Hoplark HopTea is one of the most popular brands and they offer both caffeinated and decaffeinated options. Having recently eliminated caffeine from my diet, I was curious to try some of their decaffeinated flavors. I ordered a variety pack from the website. I enjoyed all of the flavors, but especially the chamomile.
If you would like to try Hoplark hoptea,  click here to receive 15% off your first order!
Target stocks the tea, but at $2.49 a can, it's a little bit of a splurge. A search for recipes led me to some homebrew options, but I was curious if I could achieve a similar taste without the brewing process. The good news, is that I was! The supply list is short, but you may have to purchase a few items if you don't already have them. Primarily, "hop drops" for the hop flavoring and a sodastream for carbonation. Aside from that, you will just need some chamomile tea bags and some lemon or lemon concentrate!
Directions:
Brew 16 oz. of Chamomile tea using two bags. Follow the brewing instructions and then let your tea cool and refrigerate until cold.
Carbonate one bottle of cold water using your sodastream. You will want your bottle of plain water to be heavily carbonated since we will be mixing it with your tea. TIP: Do not attempt to carbonate your tea; it will result in a mess (trust me).
Add your hop drops (I used hoptimize) to your tea bottle. Hoptimize suggests 1-5 drops per drink. I would start with 8-10 drops and adjust as desired.
Add half of your carbonated water to your tea water, cap and gently shake to mix.
Tips:
Try adjusting the amount of hops or tea to fine-tune your flavor.
Adjust the amount of carbonation to suit your preference.
Final Thoughts:
The taste is similar to that of the Hoplark hop tea. Is it as good? Honestly, no, but it's pretty close and works in a pinch. The carbonation isn't as complex, and the flavor is a little more balanced with the Hoplark.  I would still recommend that you try the real deal if it's something that appeals to you. From there, have fun making your own hop tea combinations at home!