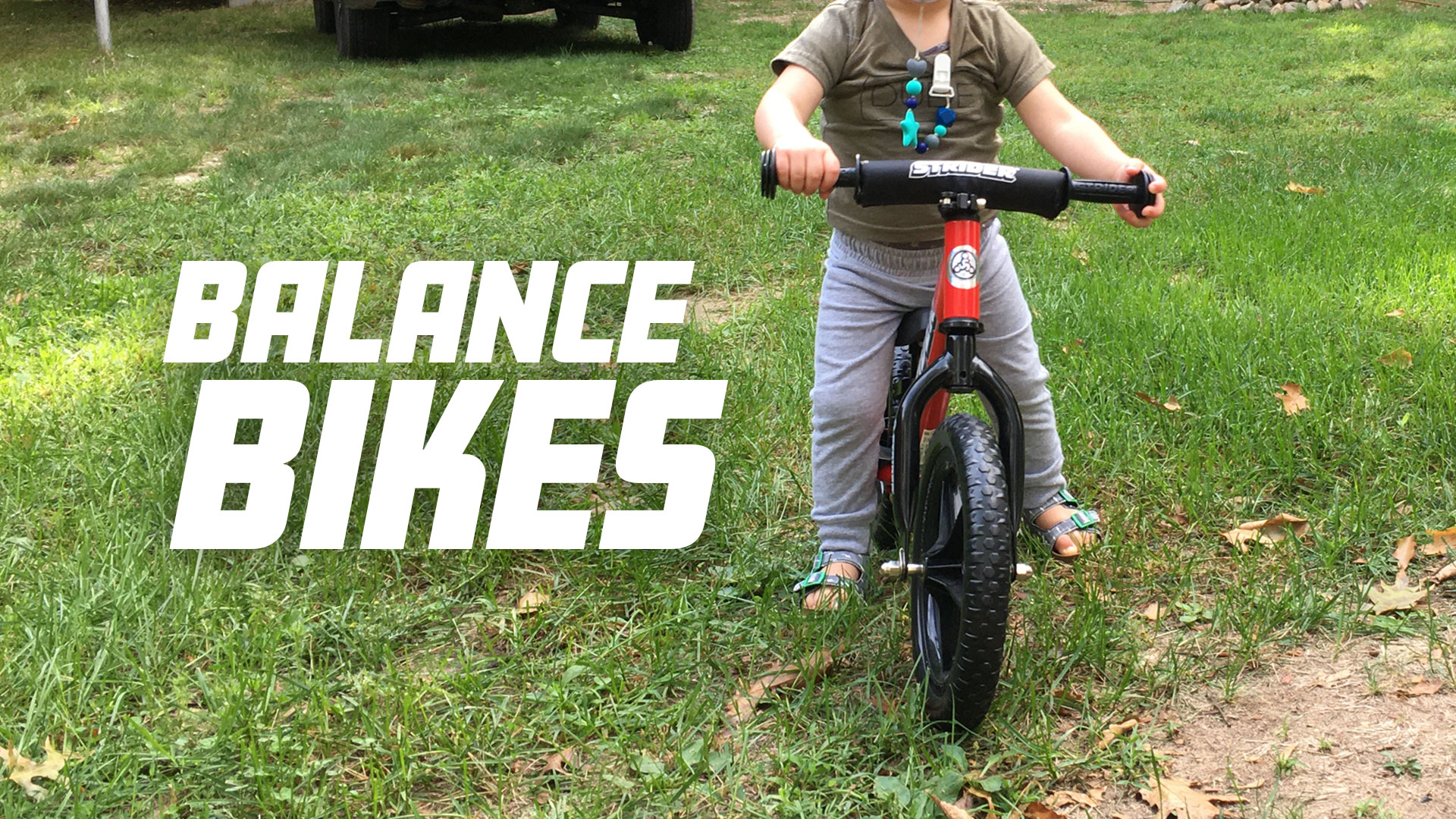 You may have seen one of the many balance bikes on the market and wondered when your child would be ready to ride. The short answer is as soon as they can stand. I know what you're thinking, just because they can stand doesn't mean they can walk..
Strider Rocking Base to the rescue
Well, Strider has a solution with their rocking base attachment. This base has mounting points for their standard strider models which turns the bike into a rocking horse of sorts. Once your child is taking steps, you can move it off the base and watch them go. We've done this with both of our boys, and they love it.
One word of caution, if your child is ready to move, don't show them a bike with training wheels. We made that mistake and now there's no turning back. It's unfortunate, because even though our son views the balance bike as a "little kid's bike", it would allow him to gain balance skills that the training wheels can't.
How do balance bikes work?
When in the rocking base, the balance bike will work much like a rocking horse. The child can hold the handle bars and rock back and forth.
Once removed from the base, the child can straddle the bike and walk while holding the handlebars.
Once your child has gained some confidence, walking can become striding with bigger steps/pushes and will eventually lead to coasting foot free!