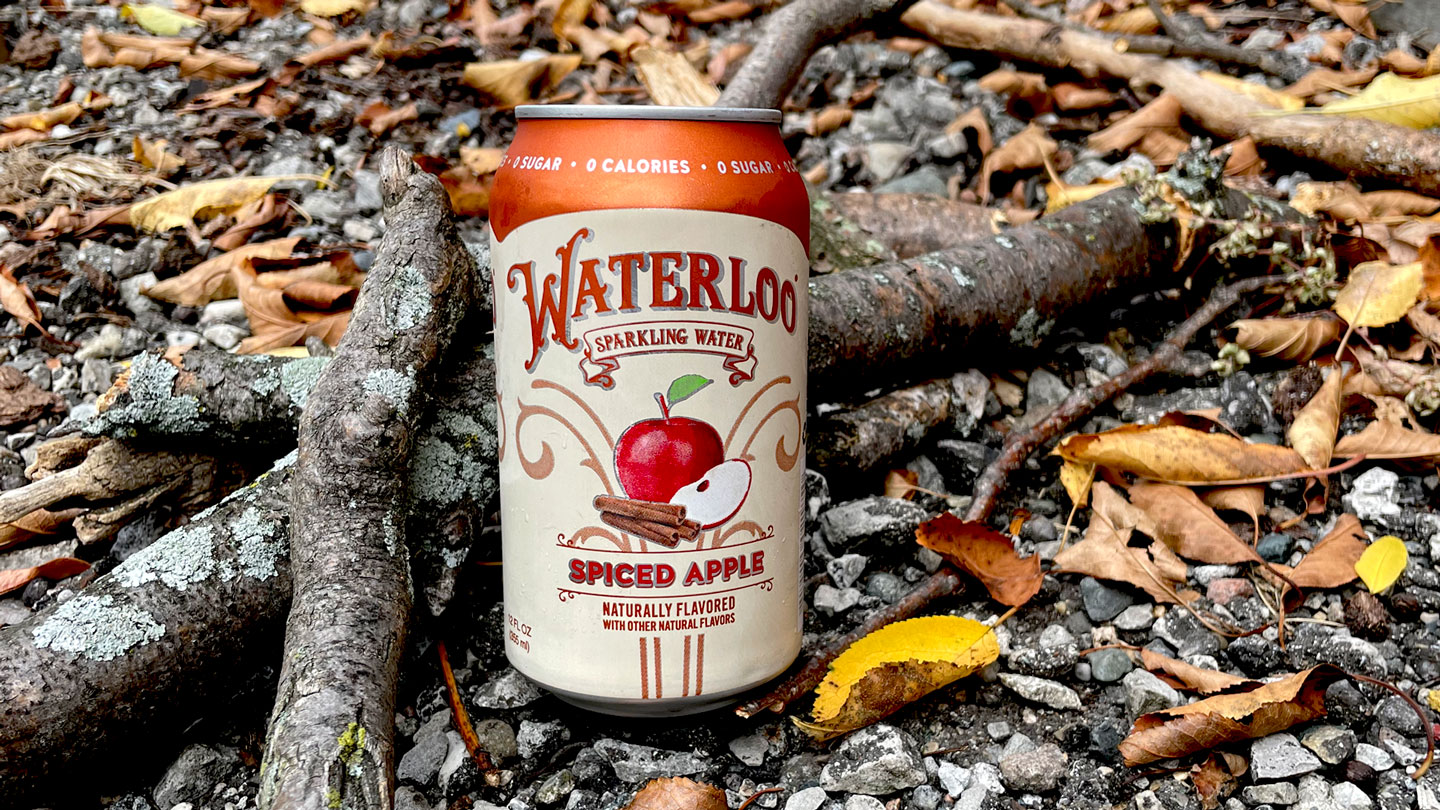 Fall is here and we are ready for hikes over crunchy leaves and cooler weather! Fall is the perfect time to get out and enjoy nature. With everyone shifting out of vacation mode, the parks and trails are quieter and the heat and bugs have finally subsided.
If you are looking for a fall refreshment to pack on your hike, there's a new sparkling water option that could satisfy your fall appetite without the sugar of a cider and spiced donut.
I noticed the Waterloo Spiced Apple Sparkling Water at Target and purchased a 8-pack to give it a try. It's Free of Sugar & Artificial Sweeteners and has Zero Calories & Zero Sodium.
How does it taste?
My Review: Well, the taste is pleasant, but I don't see myself drinking this year round. Much like the infamous Pumpkin Spice Latte, I think this is best as a seasonal drink. I see this as a fall drink, but I think it could also fit with the winter holiday season.
Some may compare the spiced taste to that of potpourri, but I didn't find it offensive. To me, It was more reminiscent of an apple pie, with a little more spice than apple in the flavoring. The aroma is mostly apple with a cinnamon spice finish.  All in all, I think you will either like this one, or hate it. At $4.39 for a 8 pack, I think it's worth a try. You might just find your new fall favorite.
Why would anyone want a spiced apple water?
For those like me who are watching their sugar intake, I think this could be a great alternative to a glass of apple cider and a donut. Don't get me wrong, it's definitely not the same, but it's an option. According to webmd, an 8 oz serving of cider has 28 grams of carbohydrates and 24 grams of sugar.
In 1 cup (8 ounces) of apple cider, you'll find:
Calories: 120
Protein: 0.3 grams
Fat: 0.3 grams
Carbohydrates: 28 grams
Fiber: 0.5 grams
Sugar: 24 grams
Source: webmd
Cost:
$4.39 at Target
Ingredients:
Purified Carbonated Water, Natural Flavors
Flavor:
Apple and spice