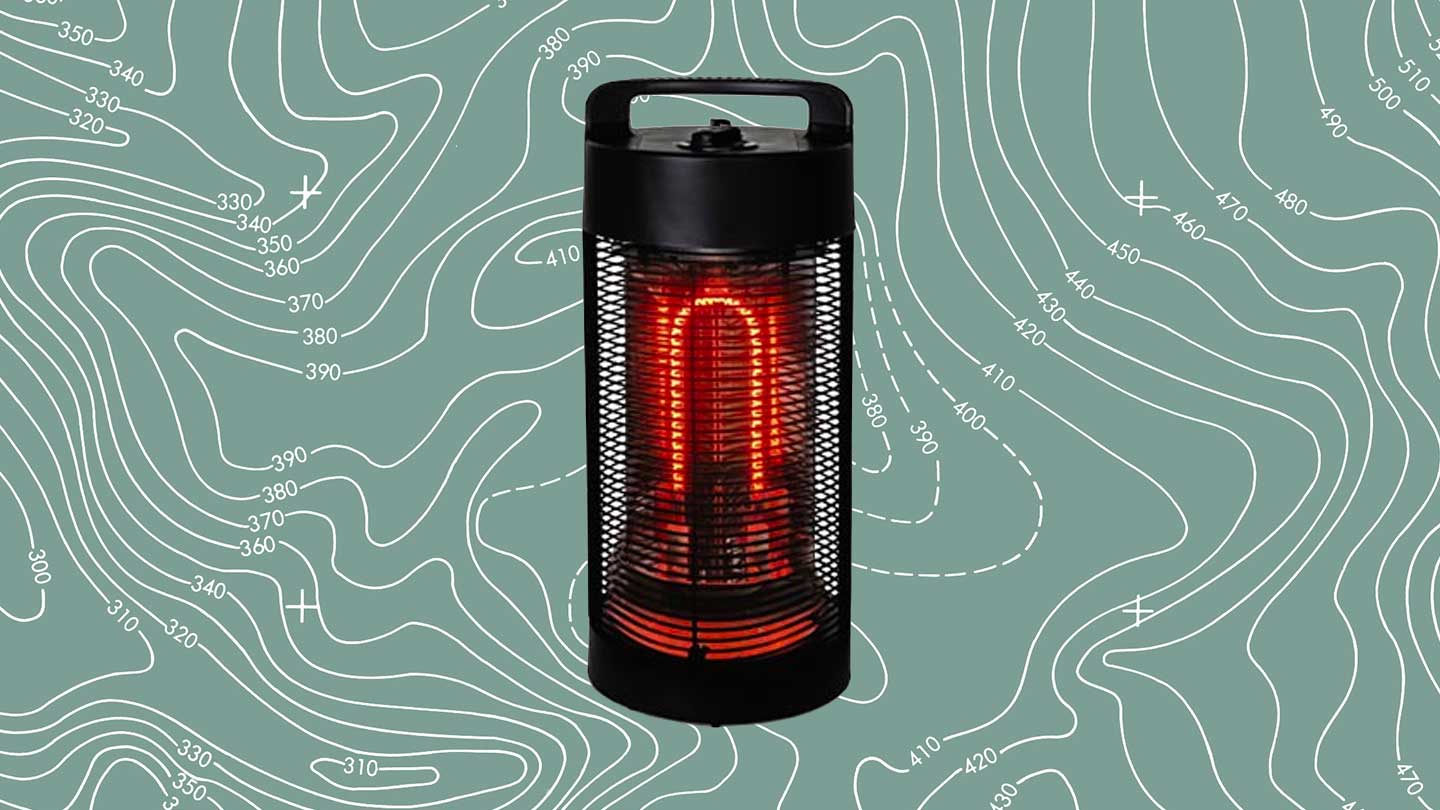 Extend your outdoor season with the Gardenline 1200-Watt Portable Patio Heater at Aldi. At only $69.99, this waterproof heater could keep you warm this winter while you enjoy activities outside. We've looked at  the pricier Solo Stove Tower Patio Heater, but could this budget alternative be all that you need?
Size: 8.66″ x 22.05″
Waterproof for indoor or outdoor use
Two heat settings: 600 W and 1200 W
Two oscillation settings: 120° and 270°
1200-watt capacity heats up to 165 sq. ft.
U-shaped carbon fiber heating tube Safety guard is cool to the touch
Built-in handle allows for easy carrying and portability
Safety tip switch turns heater off when moved or if it falls over
Can't find it? Try these options:
FLOWBREEZE Patio Heater Amazon 
Star Patio Outdoor Patio Heater Amazon
Looking to step things up a notch? Check out the Solo Stove Tower Patio Heater.