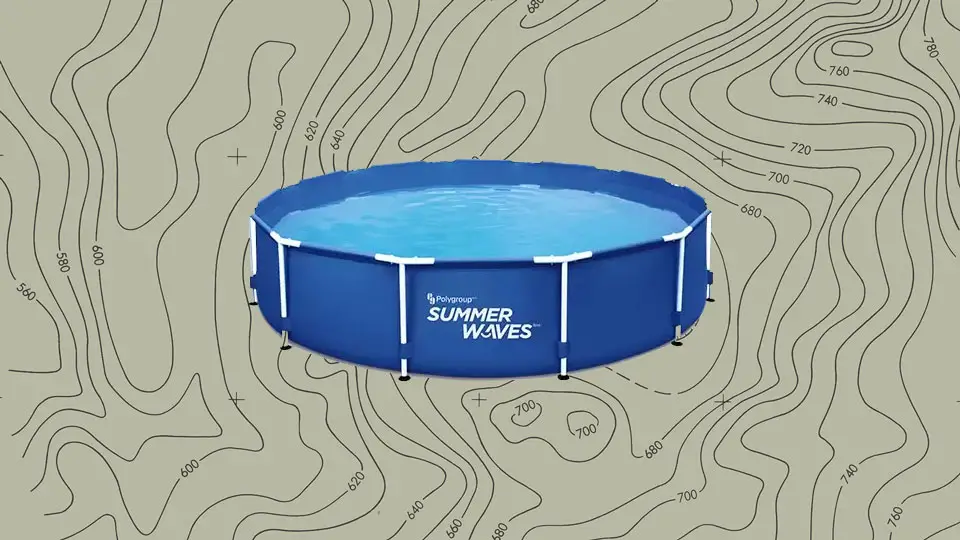 Cool off this summer with a pool that won't break the bank (or your ground). Aldi has the Summer Waves 12'x30′ Pool for $129.99. We found the same pool in a different color for $250 on Amazon, so this appears to be a solid deal. Reviews
This 12'x30′ pool is constructed with a heavy-duty metal frame and a Durable 3-PLY tough mesh material.
A skimmer plus 2-in-1 filter pump is included to keep things fresh. It will take 1,836 gallons of water to fill the Summer Waves pool, so get your hose ready!
Replacement liners
If you need a replacement liner for your summer waves pool, they may be purchased from the manufacturer's website.
Can't find it in the store? Try this:
Summer Waves P20012331 Active 12ft x 33in See current price on Amazon
Must have accessories for your Summer Waves Pool
Intex Solar Cover for 12ft Diameter Easy Set and Frame Pools See Price on Amazon
HYDROTOOLS BY SWIMLINE 8715 Mini Chemical Dispenser See price on Amazon
6-Pack Type D Pool Filter See price on Amazon