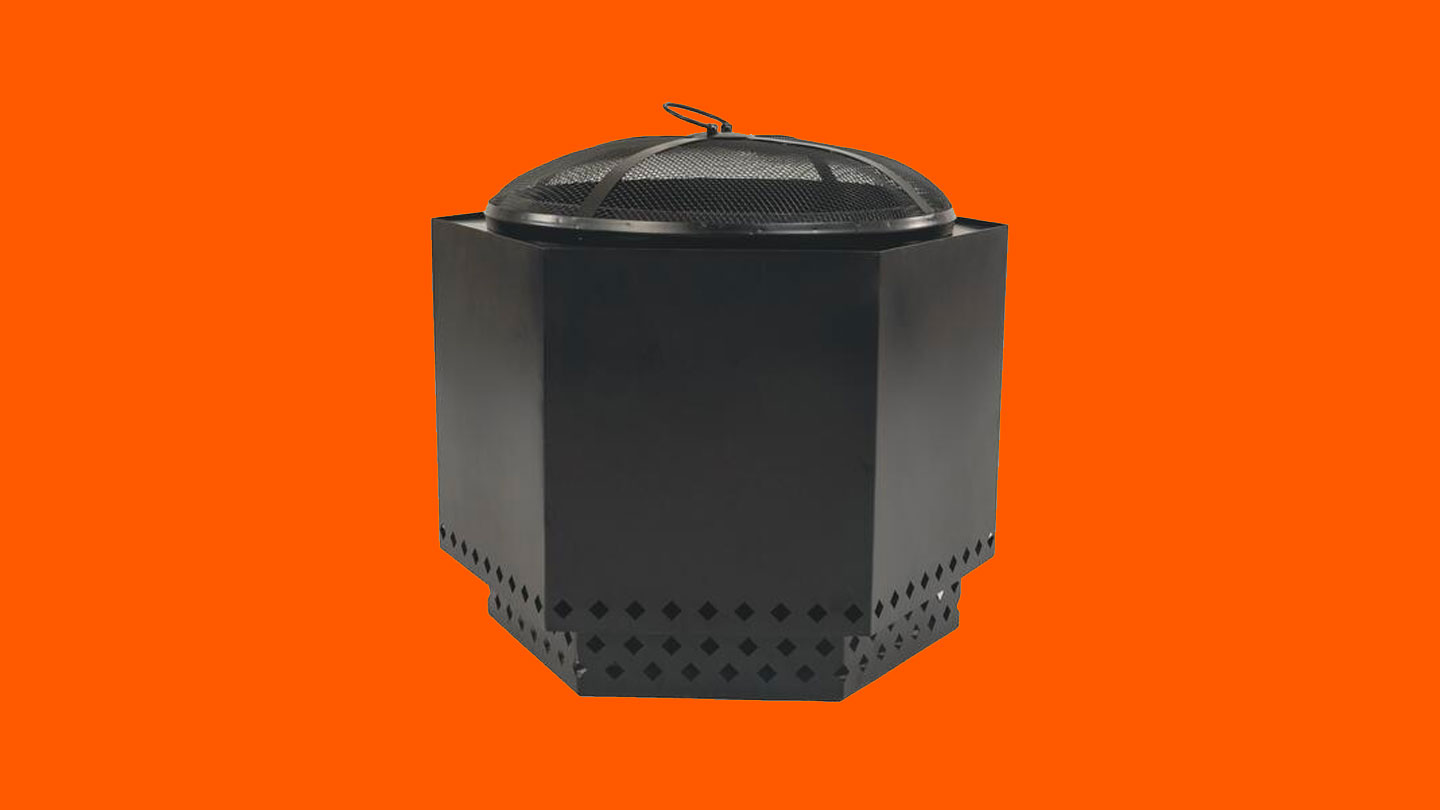 Is the Solo Stove too round for your tastes? Maybe it's too silver? Well, Menards is looking out for you with their Backyard Creations® 23″ Smokeless Steel Fire pit. We've shown you some copycat Solo Stoves lately, so I thought we would show an option that breaks from that formula and offers a different approach.
This unit has a black finish and a hexagonal shape that has a nice industrial look. It also comes with some accessories that will cost you extra with the competition.
We were curious how it stacked up to the Solo Stove, so we compared the numbers to see if the Backyard Creations® 23″ is an option that you should consider.
GET THE BEST DEAL ON A SOLO STOVE 

Key takeaways:
Similar price
The prices are comparable with both units especially when the Solo Stove is on sale.
Bonus accessories
The Backyard Creations fire pit comes with a spark screen and stand, two options that will cost extra with the Solo Stove
Extra weight
The Backyard Creations fire pit comes in at a hefty 31 lbs. That's 11 more pounds than the Solo Stove.
size
Solostove Bonfire: 19″
Backyard Creations® 23″ : 23.5″
price
Backyard Creations® 23″ : $229.99
Solo Stove Bonfire : $399 Click here to see current price 
GET THE BEST DEAL ON A SOLO STOVE
Click here to see current Solo Stove Coupon codes
Material
Solostove Bonfire: 304 stainless steel
Backyard Creations® 23″ : unspecified steel
Features
Backyard Creations® 23″ : stand, deflector ring, spark screen, and 100% polyester cover
weight
Solostove Bonfire: 20 lbs
Backyard Creations® 23″ : 31 lbs
FIVE FIRE PIT ACCESSORIES FOR SUMMER FUN
---
---
---
---